The Story Behind the Movie
This short was done for the indietalk.com film contest they had back in May. The rules were really pretty open and they gave you 6 weeks to get a short 5min or less film finished. So I decided to do something really different and try a turn for the serious part of storytelling. I have never done anything like this short before, but I've always wanted to do something that would make people really think and appreciate what they have. So I started searching the internet for some stories with this in mind. I wrote down a few ideas but nothing came from that.
I then stumbled upon Bonnie Briggs website. Bonnie is a poet in Canada. She had this poem on there entitled, "I'll Never Be Homeless." When I read it, it really threw me back and I found myself with tears in my eyes. If reading this could do that what could the visuals do? So I emailed her and told her about myself and told her what I wanted to do with her poem. I really didn't want to take away or add anything to it. I just wanted to use it as it was and have it read over the visuals I would create. She agreed and I was off! I started to think what images I would put with the poem. They came pretty quick to me and we were off shooting around town. First as the rich businessman and then as the homeless man. Playing both characters I really got to see the 2 different worlds. I tried my best to bring that across in my performance as each character and not make you think it was the SAME actor playing both roles.
Once all the footage was shot, I started editing it all together. I also made the decision to make certain things in the homeless man's life color. There are reasons for these certain things being color, but one thing I will comment on is that when the sky is blue in the background and he's in the alley walking away. This really says he's walking away from the bright world we are all use to. The other color was chosen for another reason but I'll keep that a secret along with how I did the effect. Come on it's movie magic people! : The narration was recorded by Kathy Phillips.(my mother!)
The last bit of business, which was an important part, was the music, and no body better to do that than Rich Douglas. I knew he could blend the music and images together and boy did he ever! He came threw big time for this short.
So the film was now released and could be voted on by the "public" on the message board. There was also a judge's vote that would go on as well. The polls closed a week later and we came in 2nd place! Pretty good considering how serious of a piece this was. I think all the rest of the entries were comedies. Well the Judges vote came in on May 15th and we WON the Judges Choice Award and Best Score!!! WOW! I just couldn't believe it. Everyone on the message board that reviewed the film after watching it was so respectful and really liked the film.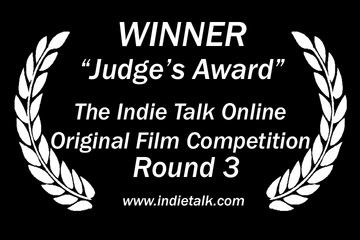 Here are a few quotes from reviewers upon viewing the film…
"Heart felt premise and interesting use of colorization."
"It's an impressive dramatic piece. The poem is very powerful and really reflects a good portion of society today, like how we don't feel for the suffering of other people until we suffer ourselves."
"Based on your previous works, expectations were high... and you certainly cleared the bar with I'll Never Be Homeless."
"Cohen... you made my mum cry."
I was so surprised by all these reviews and I still get comments about the film! I thank everyone for viewing and enjoy the film for what it is.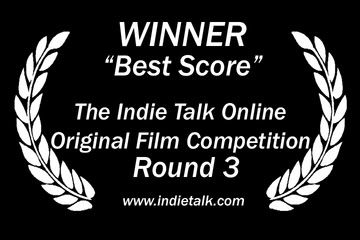 Cast/Crew

Poem by Bonnie Briggs
Cinematography by Charla Phillips
Music by Rich Douglas
Narrator Kathy Phillips
Directed, Produced and Preformed by Cohen Phillips